VÄLKOMMEN TILL EN HEMSIDA OM
SVENSKA DOCKSKÅP
Och inte bara dockskåp - här finns häpnadsväckande design, miniatyrer, dockskåpsmöbler, nostalgi, äldre leksaker och ett fantastiskt sätt att följa svensk inredning genom tiderna i dockskåpens värld
Kliv in på Museumet och se dig omkring, minns och ha kul! Titta på svenska dockskåp och dockskåpsmöbler från svenska leksakstillverkare som Lundby, BRIO, Lerro och Micki Leksaker. Alla mina dockskåp har möbler och inredning som är samtida med dockskåpet.
Det finns dokumentation på alla uppgifter om dockhus och inredning.
Till sist - sidan finns för oss som älskar dockhus och miniatyrer och vill dela med oss av en mycket rolig hobby. Den är öppen för alla - inga medlemskap, avgifter eller förpliktelser. Vill du visa ditt dockskåp är du hjärtligt välkommen!
Min mail är fruntimret_igen@hotmail.com.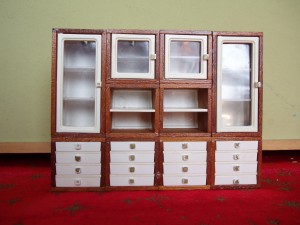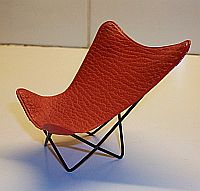 WELCOME TO A HOMEPAGE ABOUT
SWEDISH DOLLSHOUSES
And not only dollhouse - here you will find amazing examples of Swedish interior design, which were made in miniature, and an entertaining, perhaps even nostalgic, way to see how they mirrored the changes in Swedish home furnishings during several decades.
All my dollhouses have furniture and home decor  that are contemporary with the dollhouse.
And of course you will find dollhouses and dollhouse furniture from Swedish toy companies as Lundby, BRIO, Lerro and Micki Toys.
Last, but not least, this Museum website is for all of us who love doll's houses and miniatures, and it is open to everyone - no membership is needed, there are no fees, and no obligations. You are more than welcome to share photos of your own doll's house for posting on the website; please send photos and any notes about your house or furnishings to me: fruntimret_igen@hotmail.com.